Family Drama Tamil movies list on aha
Watching movies online has become common these days, as you can find numerous online movie streaming platforms. But most people faces are facing some trouble finding a suitable platform to watch and download Tamil movies. That is because not all online movie streaming platforms will have the movies that you are looking for. Thus, people will likely end up wasting money and time unnecessarily.
Paying for subscription plans in many streaming plans for watching specific movies is always a bad idea and a waste of money. That is why it is recommended to choose an all-in-one OTT platform like aha. Aha is a leading OTT platform that offers almost all Tamil movies, from old super hits to those released recently. Besides movies, you can also watch popular Tamil web series and Tv shows in aha.
Ready to explore the movie collection available in aha? Check out these popular Tamil movies streaming on aha.
1.      Emoji
The cast of Emoji
The main cast members of the web series Emoji are Mahat Raghavendra as Aadhav, Devika Satheesh and Manasa Chowdary. Other cast members include VJ Ashiq, Aadukalam Naren, Priya Dharshi, etc.
The story of Emoji
Emoji is a story about a romantic couple torn apart by excessive understanding. Aadhav and Deeksha are an optimistic young couple with great potential, but their passion gets in the way of their relationship. Will their love relationship be successful? Watch all seven episodes of this romantic web series in aha with a subscription.
What can you expect from Emoji?
If you love watching Tamil web series, then Emoji is an excellent romance series. The web series is about the romantic relationship of a story, how they start loving each other, and how they end up last.
2.      Udanpaal
The cast of Udanpaal
Karthik Seenivasan directs the comedy-drama family drama film Udanpaal under the production company D Company. Udanpaal stars Linga as Param, Gayathrie as Kanmani, and Vivek Prasanna as Murali in the lead roles. Other supportive casts include Charlie as Vinayagam, Dheena, Dharshith, etc. All the cast members are perfect for their roles, especially the father role done by Charlie.
The story of Udanpaal
The story of Udanpaal revolves around Vinayagam's family, his children Paraman and Kanmani, who are facing dire financial straits. However, when the story of Vinayagam's death spreads, and everyone is in grief, they change their minds after hearing about the compensation provided by the government. But their fate turns for the worse once again, and things become funny.
What can you expect from Udanpaal?
Even though the main story of the Udanpaal film starts after a tragedy – the death of Vinayagam, it is presented in a fund way. The things his children do after getting greedy because of the money they stand to make make the film much more interesting. So if you plan to watch a comedy entertainment film for your weekend with your family, this one is the ideal choice.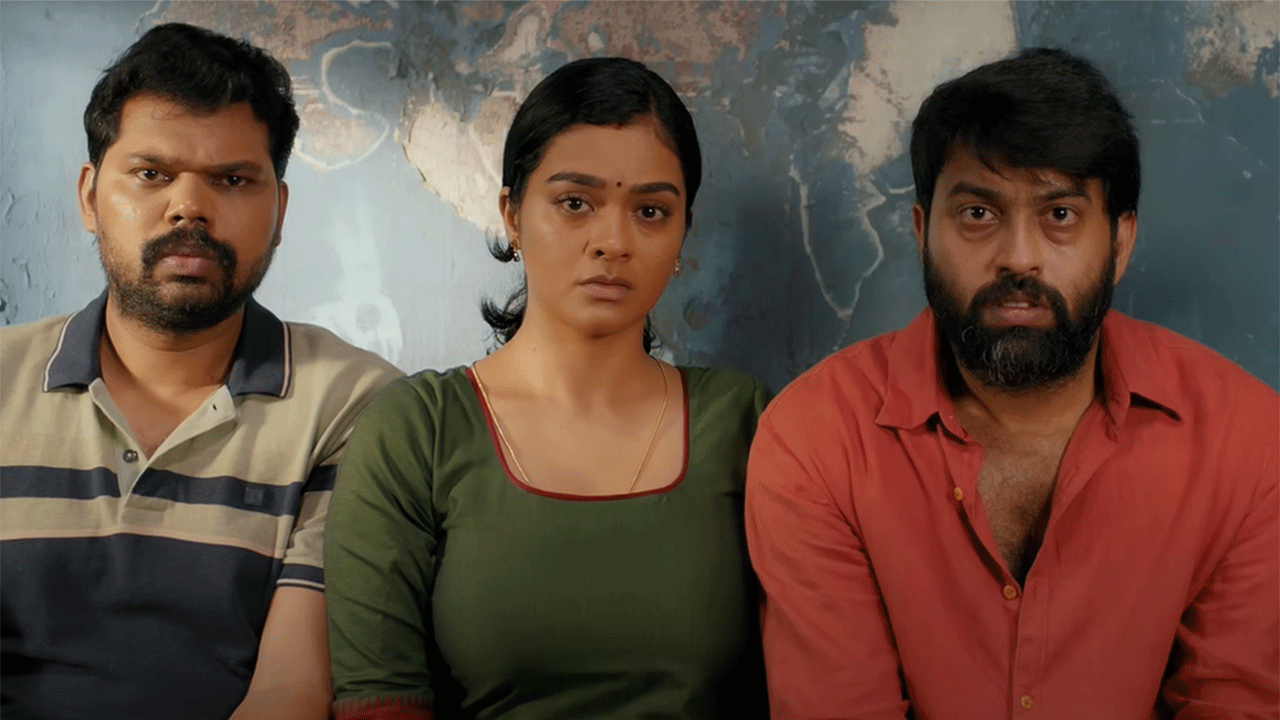 3.      Payanigal Gavanikkavum
The cast of Payanigal Gavanikkavum
S P Shakthivel directs the family drama Payanigal Gavanikkavum with the production company All in Pictures. Payanigal Gavanikkavum stars Vidharth as Ezhilan and Karunakaran as Antony in the lead roles. Other prominent casts include Lakshmi Priyaa Chandramouli, Masoon Shankar, RJ Sarithiran, Prem Kumar, etc.
The story of Payanigal Gavanikkavum
Ezhilan, a hearing and speech-impaired person's daughter, gets admitted to a hospital, and he spends two sleepless nights there. While travelling back to his home in the metro, he falls asleep. A social media addict Antony, who is present on the train, mistakes Ezhilan for a drunkard and posts his picture on social media labelled as a drunkard. This single post affects Ezhilan's life in many ways, like losing societal value. The story continues with all the challenges he faces and how he solves them.
What can you expect from Payanigal Gavanikkavum?
Payanigal Gavanikkavum is an informational movie focused on educating viewers about the problems regarding the misuse of social media. It is the perfect family drama movie to watch with your family, especially with children.
Watch all Tamil movies on aha with a single subscription plan
By taking a single subscription aha, you can enjoy watching a list of Tamil movies based on your choice. In addition, a single aha subscription can stream Tamil comedy movies on two devices simultaneously. Thus, doubling the benefits of all aha users.